Unity Family Focus - May 2016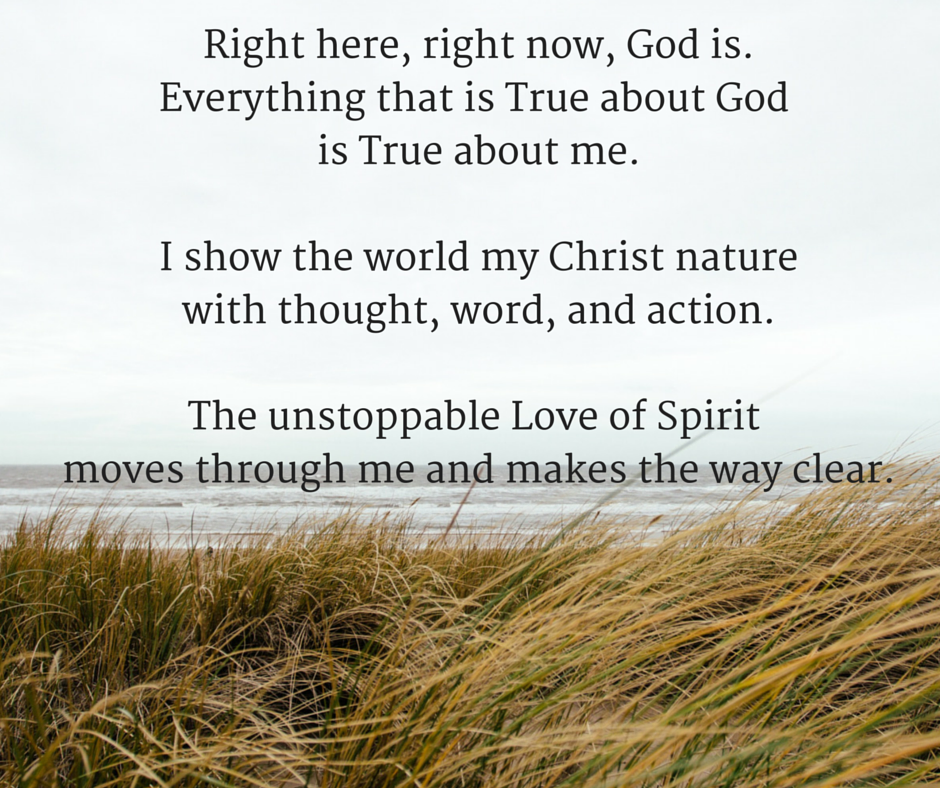 There is power in a shared vision.  For a long time now, our family has found times to set joint intentions and work on an affirmation together.  We didn't come up with this on our own, of course.  There's a scriptural precedent that informs a lot of what we do.  As you know, the practice of coming together at set times to reflect on a Truth statement has been part of the Unity tradition from the beginning. With that in mind, we invite you to take part in our Family Focus.  Starting on May 1, we'll take a moment at 8:00 every morning and evening, Eastern Time, to work on the month's affirmation, and we'd love for you to do the same, wherever you are.
There are no rules to this; we'll share a new statement every month, but if you're more comfortable using one of your own, that's fine, too.  We're committed to working on this at 8:00am and pm; twice a day, every day may not fit into your schedule.  Just know that when you do choose to share the focus, you won't be alone.
It might be a good idea to set a calendar appointment or electronic reminder; some folks are using the May affirmation as their phone's background image.
Consider it an experiment; try taking some time every day to think about Truth, and watch what happens in your life.  It has transformed our family, and I can't wait to hear what it does for you!